A popular housing trend sweeping the nation is tiny homes. Tiny houses are buildings that are about 100 to 400 square feet. Most of the time these homes never reach 500 square feet, making the area technically a small home instead of tiny. There are many different types of these kinds of properties. To help you, here is everything about tiny houses explained.
Different Types of Tiny Houses
While it may seem like there are only a few ways to create a tiny house, we listed out 14 different types of tiny homes.
Tiny Houses on Foundations
Many of the houses on our list fall under a tiny house on foundations. A tiny house on foundations is a home that sits on the property and will not move. Building a tiny home on foundations is the same as any other home, except its amenities and measurements, fit the ones for a tiny home.
Tiny Houses on Wheels
On the other hand, a tiny house on wheels is a home that moves around. The other houses on our list like small motorhomes and gypsy wagons fall into this category. This house may attach and moved by a vehicle like a camper or storage space, or it may be one motorized vehicle like an RV or bus.
Tumbleweed Tiny Houses
When you think of a tumbleweed tiny home, the first thing that comes to mind is wood. The entire house comes from some type of lumber, giving this tiny house a rustic atmosphere. These types of tiny houses usually have wheels as well, so you can travel to any campsite or exploring the area.
Granny Pods
A granny pod is somewhat similar to a mother-in-law suite. Typically people have these homes when they are caregivers to an elderly person (usually a relative like a parent or a grandparent). Granny pods have retirement-friendly capabilities like slip-resistant floors, extra lighting, ramps, etc.
Small Mobile Homes
Some small mobile homes are even considered tiny houses. As long as it is under 500 square feet, it fits the requirements. Just like many of the other tiny houses on foundations, it will have all the amenities in a house, but compact.
Small Motorhomes
Love to travel? Then, you need a small motorhome. These tiny houses include flipped vans, campers, and buses. People who travel often for work or are always on the go are perfect candidates for small motorhomes. These homes usually fit two humans and one animal companion. 
Also Read: Tiny Home vs RV – Which Is the Best Choice for You?
Arched Cabins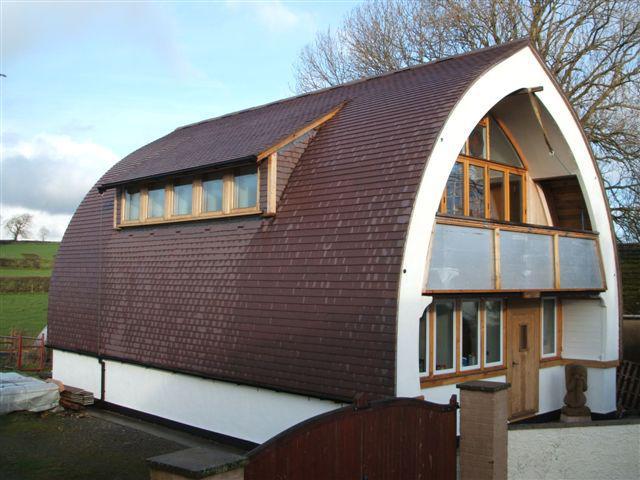 Want to lounge around in an interesting tiny home? Then, you need to check out arched cabins. The main difference between a normal cabin and an arched cabin is that the roof on an arched cabin curve and hits the floor. These roofs are typically made from sheet metal.
Gypsy Wagons
Gypsy wagons have been around even before gypsies! Their main purpose was to house people who traveled, which is perfect for nomads or explorers. Nowadays, they are typically seen for romantic getaways.
Tiny House Shed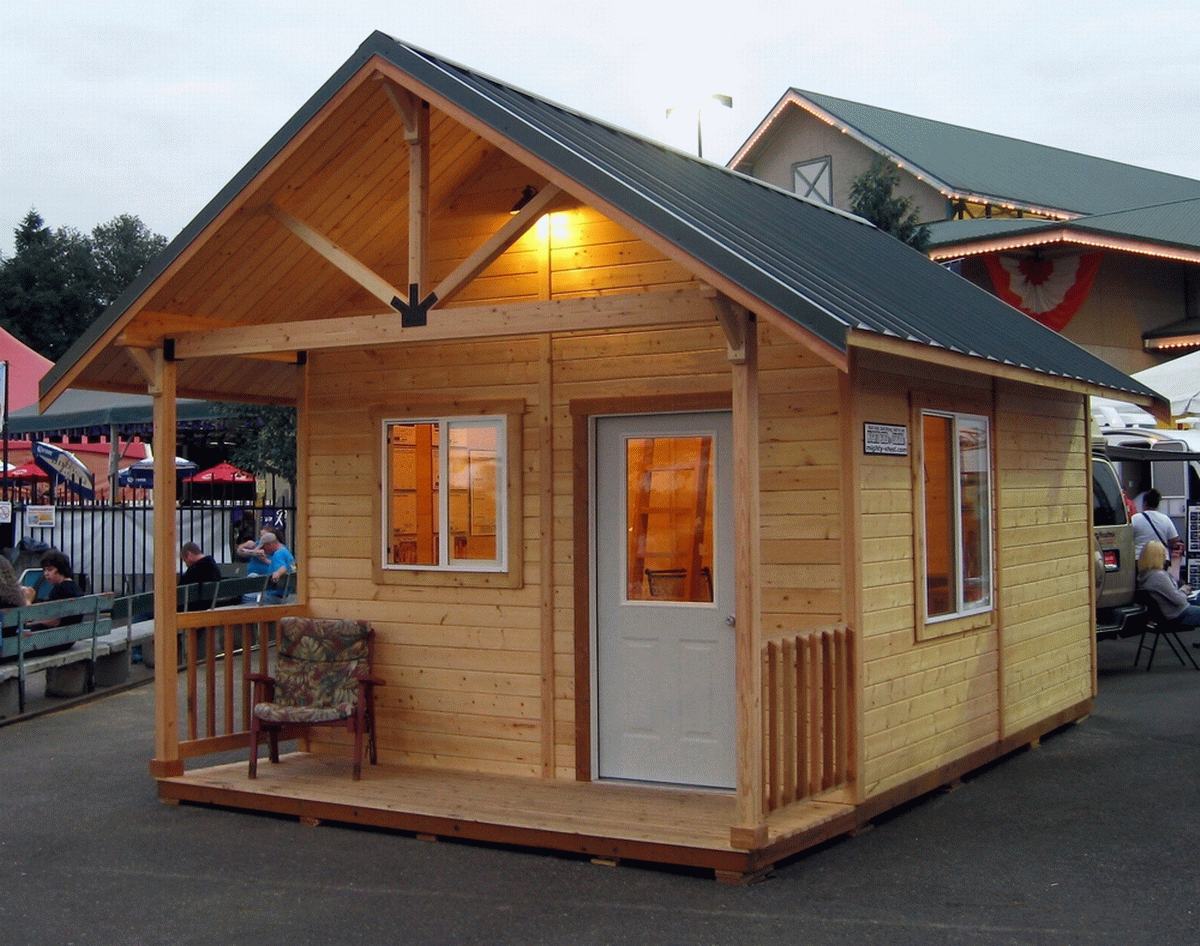 A small shed in your backyard can easily turn into a tiny house shed. Have you seen guest houses or she sheds? These are perfect examples of a tiny house shed. The best part of this type of house is that you can buy a shed from your local home improvement store. From there, you can then renovate and design the interior.
Tiny Cabin
Do you love being out in mother nature? Then, you need to build a tiny cabin. This is perfect if you plan on living off the land or want to turn it into a guest house or bed and breakfast. A tiny cabin is very similar to a tumbleweed home, except for the fact that it does not have wheels.
Underground Homes
While this may seem apocalyptic, an underground house is actually a relaxing and cozy space. People build these homes into hills or mountains. Some even take caves and make them into an underground home.
Shipping Containers
Did you know that you can convert a shipping container into a tiny house? That's right — you can install electricity, water, sewage and all the other amenities in a home into a shipping container.
The A-Frame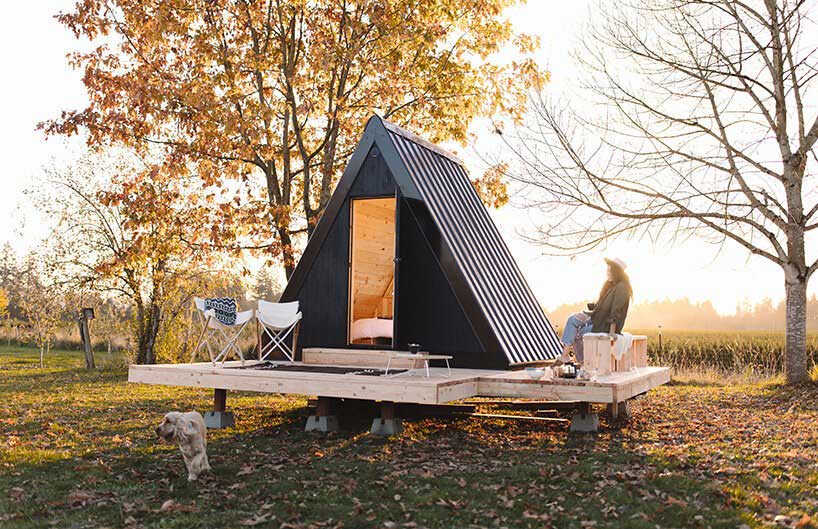 An interesting tiny home is the A-Frame. When you look at an A-Frame tiny home, it looks like a solid triangle or tent. These small buildings consist of mainly wood and have basic amenities like a bathroom and toilet and small kitchen.
The Yurt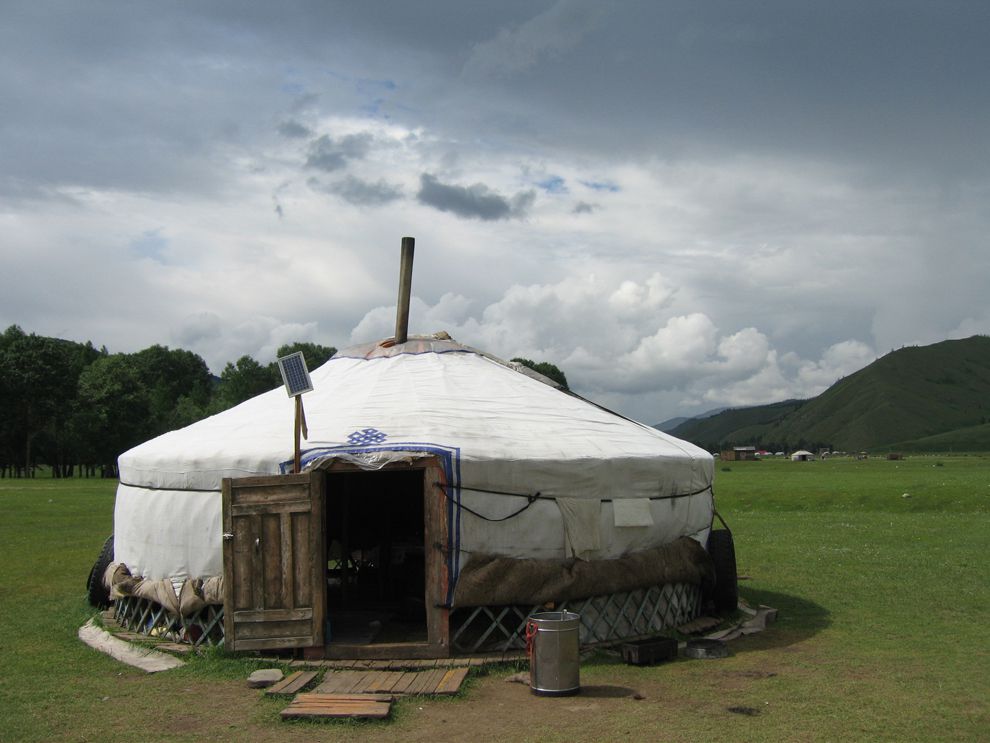 An ancient Mongolian tiny home is the Yurt. It is essentially a tent with impeccable architecture. The main purpose was to be portable and lightweight. However, the modern interpretation of the Yurt keeps the architecture but with more permanent standing.
Do you like any of these tiny houses? Shoot us an email with some of your inspiration pictures or your own tiny house. If you enjoy articles or guides like these, make sure to subscribe to our blog today. 
Recommended Readings: