If you've ever thought about making some serious money from that cargo trailer sitting out back doing nothing, then have we got the article for you. We all want to make money with our trailers, and if you're like us, you want to make money even when you're not using your trailer.
In this absolute must read article, we will show you step by step how to convert a cargo trailer into a concession trailer. We'll explain the regulations you'll need to know and give you the steps to whip your cargo trailer into a lean and mean concession trailer.
Ready to get started? Great, let's do this!
What Regulations Apply for Converting a Cargo Trailer Into a Concession Trailer?
There are regulations to follow when converting a cargo trailer into a concession trailer. If you're unfamiliar with them, you'll want to familiarize yourself with them before you proceed with this conversion.
Your local city hall and health departments will normally have all rules and regulations available for you as far as getting your concession trailer ready to go. You should also expect a visit from a health inspector.
How Much Do Concession Trailers Make?
So let's say you have a pretty nice trailer sitting out back with nothing but an expired purchase order, no title, and not much to show for it. Luckily, this isn't true for every trailer owner. You can still make great money from it.
Per season, the average concession trailer can make anywhere between $15,000 – $50,000. That is actually a pretty decent rate for that type of work. Of course, the summer events will be the most lucrative, but depending on what is being sold, the concession trailer can be run year-round.
Step by Step: Convert Your Cargo Trailer Into a Concession Trailer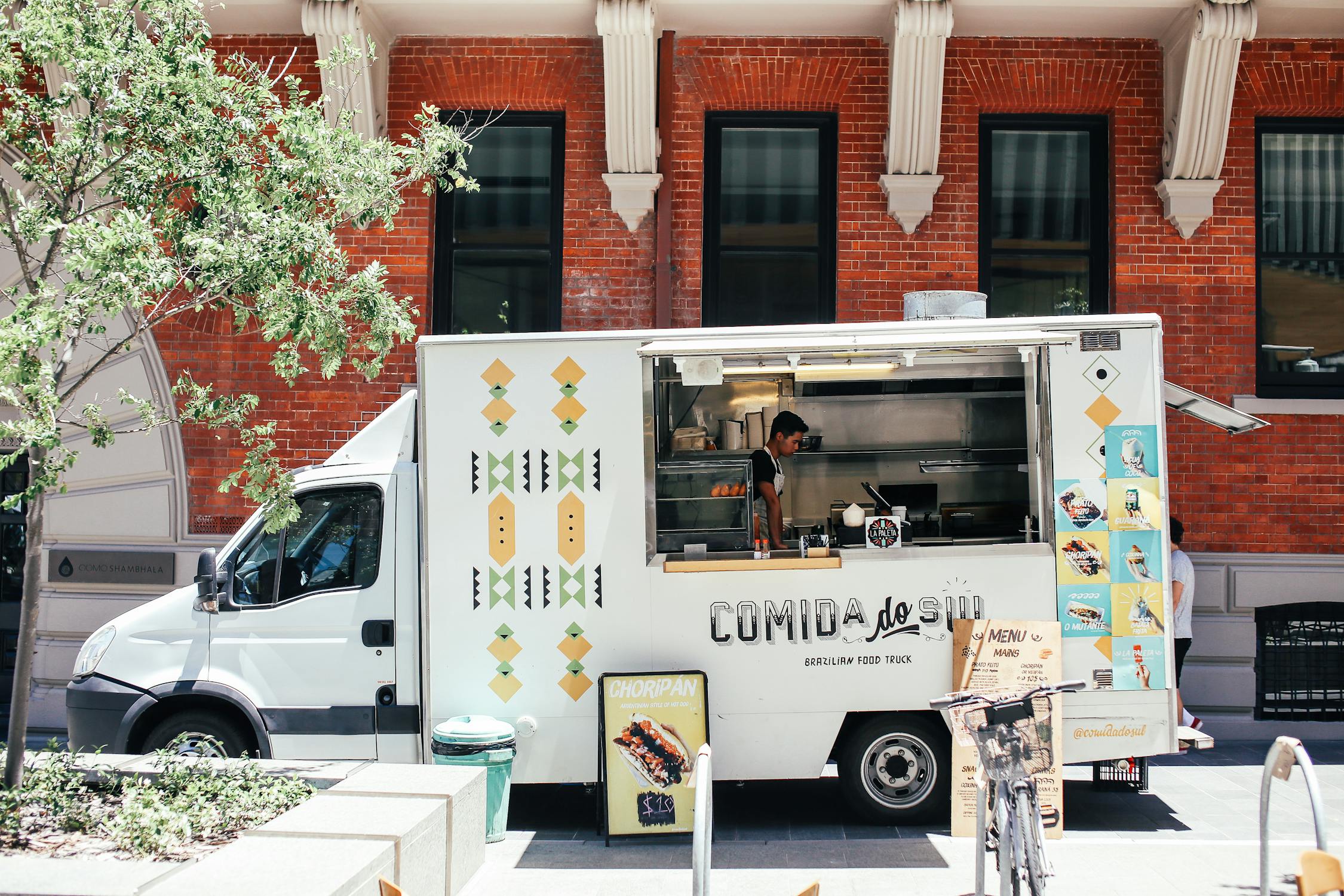 1. Make Certain You Have Enough Interior Space To Convert the Cargo Trailer Into a Concession Trailer
The easiest way to do this is by clearing the clutter. In other words, gut your cargo trailer as much as possible. Mark the items you need to get rid of first.
List the things that you no longer need, and then start your assessment. Your goal is to get the maximum interior space possible.
Also Read: How To Install Laminate Flooring in an R.V. With Slide Outs?
Here is one important thing to note: If you're planning to rent out your concession trailer, you need to make sure that everything is properly secured to your trailer.
2. Make a Layout of the Trailer Interior
Once you have your cargo trailer measurements, go ahead and make a layout of the trailer interior you plan to convert. You can use paper and pen, a tablet or computer, or even professional diagram software if you want.
Also Read: How to Build a Jack Knife Sofa
The layout is absolutely crucial. It helps to ensure that nothing is forgotten, as well as making sure all items will logically fit in the trailer.
3. Your Cargo Trailer Conversion Plan Needs To Make Sense BEFORE You Start Your Conversion
Just because you might want to add that 12-foot smoker into your trailer doesn't mean that it makes sense. Especially if you are only running a hotdog stand.
You need to balance what the interior of the cargo will reasonably hold with the reality of what the trailer needs to have.
In addition, your planning needs to take into account several things:
How big will the cargo trailer be converted into a concession trailer and how big will the concession trailer be?
If you are converting your trailer to a standalone, you will need to include some standalone travel trailer measures.
4. Time for the Appliances
It's recommended that you only add universal appliances to the concession trailer unless you have something very specific in mind.
Once you make up your mind on offering gas or electric appliances or a mix of both, then you'll know what to add.
You'll definitely want one or two refrigerator/freezers
A large flat top grill or griddle is extremely useful
A couple of blenders will come in handy
It would also be nice to have mounts for cash registers installed for convenience.
Also Read: How Much Propane Does an RV Fridge Use?
5. Don't Forget About Proper Ventilation
Installing a ventilation system in your concession trailer is very important. This is typically done by installing heavy-duty fans. They are usually added above the main window of your trailer.
There are also many times a fan will be installed in the ceiling. This allows for maximum ventilation on the inside, as well as eliminating any lingering odors.
6. Do a Load Test of Your Concession Trailer To Make Sure Everything's Secure
Take your newly converted concession trailer out for a test ride. You'll need to check primarily to make sure your trailer is properly balanced and not overloaded.
Secondly, you need to make sure nothing is going to pop loose and fly around while driving.
Be sure to listen for any signs of squeaks and rattles. Also, be sure the trailer itself seems to be stable. Be certain to inspect for balance. You don't want it to be bottoming out or swaying around like crazy.
Conclusion
We hope you've enjoyed this short guide to converting a cargo trailer into a concession trailer and that you found it helpful. Concession trailers are a great way to be flexible with your trailer and still make a decent profit.
Now it's time to make your concession dream come true. Happy converting!
Recommended Readings: