If you're looking for a tiny house to live in, then lucky for you, there are plenty! This article provides you with all the different types of tiny houses, so you can choose which one best suits your needs and ways to have their power up!
Different Ways for Tiny Houses to get Electricity
1. Electricity
Most tiny houses are simply connected to ordinary local utilities, just like every other home. While this is undoubtedly the easiest choice, it may not be very tempting if you are totally dedicated to a green lifestyle and want to reduce or eliminate your carbon impact. Fortunately, when it comes to connecting to traditional power sources, there is a means to do so.
2. Wind
A few tiny homeowners have installed wind turbines on top of their homes, with mixed results. It can be a great choice if you'd like to live off the grid, and only if you live in a windy area. A small turbine, like solar panels, may not be able to generate enough power if the area is not consistently windy. In that case, a backup generator or solar power backup will be necessary.
3. Solar Panels
Solar panels are very popular on tiny homes as a supplement to or major source of electricity in off-the-grid circumstances. The issue is that solar panels are rather expensive. Many small home owners are unable to afford to pay for the panels in the first place.
Furthermore, determining your tiny houses' energy usage and the quantity of solar panels required for enough electricity might be difficult. If you can afford them, they may be an excellent alternative in regions where there is a lot of sun, but in areas where there is a lot of cloud cover, they may not be able to create enough energy to power your house.
4. Power Generator
The gas-powered generator is the most popular form of off-grid generator. I'm certain you've come across one of them at some time in your life. These generators can supply enough electricity to operate your Tiny House RV as long as you have access to gas. The drawbacks include noise and gasoline costs.
Also Read: Best Generator for a 50-amp RV in 2021
Different Types of Tiny Houses
1. Tiny Houses On Foundations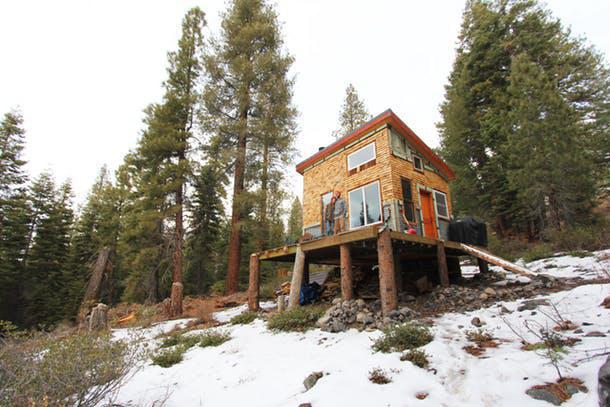 Tiny houses are often pictured as a structure built on a trailer. Unfortunately, the different areas you may be parked in obtaining different laws, and even has limited building space. However, if you're looking to build on a piece of land, there are still a few popular options.
2. Tiny Houses On Wheels
Having a tiny house on wheels allows you to wake up everyday in someplace new. You'll have to consider housing regulations and other factors, but you get the advantage of having freedom on the road.
3. Tumbleweed Tiny Houses
This company is based in the US, and builds customizable tiny houses equipped with a lot of the same features you'd find in an RV.
4. Granny Pods
This idea was originally meant to create a way for older people to maintain their independence, while living with their family. You may find that some people even use granny pods as a way to make additional money on rental websites.
5. Small Mobile Homes
Small mobile homes are also known as manufacturing housing or trailers. They're known for their affordability in housing rates. You're able to move this house and have a lower cost of living.
6. Small Motorhomes
Its popularity of becoming the primary home has greatly increased, as people now have the desire to live off-grid. With its simple, compact and comforting design, motorhomes can be just like tiny houses.
7. Arched Cabins
The simple, curved roof of arched cabins extend all the way to the ground, and is what makes this design so special. The entire kit is quite sustainable, being between $1000-$5000.
8. Gypsy Wagons
These wagons are beautifully covered and have improved over the years. You can rent them out or have them built by some companies if you're not looking to build your own.
9. Tiny House Shed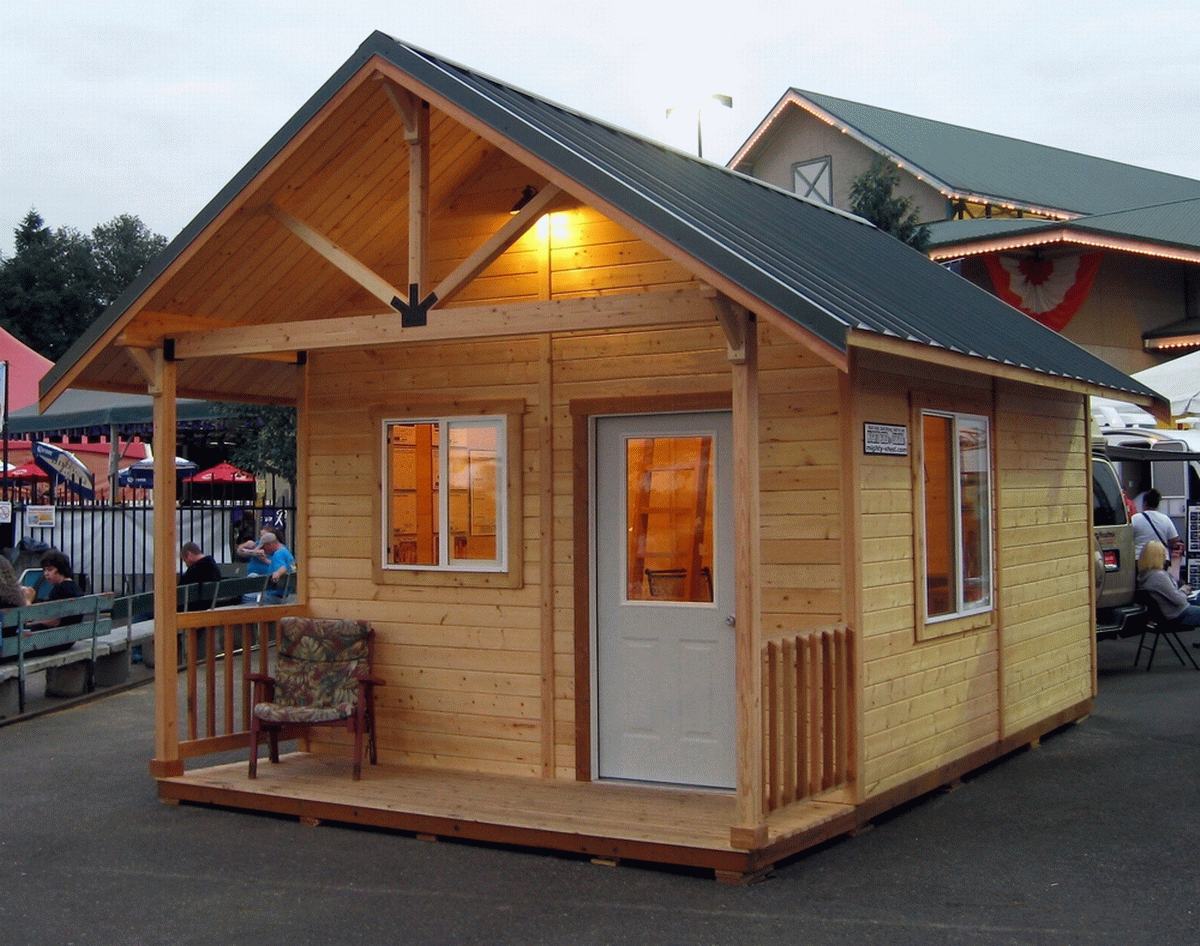 Many of you use sheds to store your tools or gardening equipment, but, they're also the perfect foundation for a tiny house. You many find some standard sheds with a fancy little porch, although, you can decide to build onto your tiny house's structure.
10. Tiny Cabin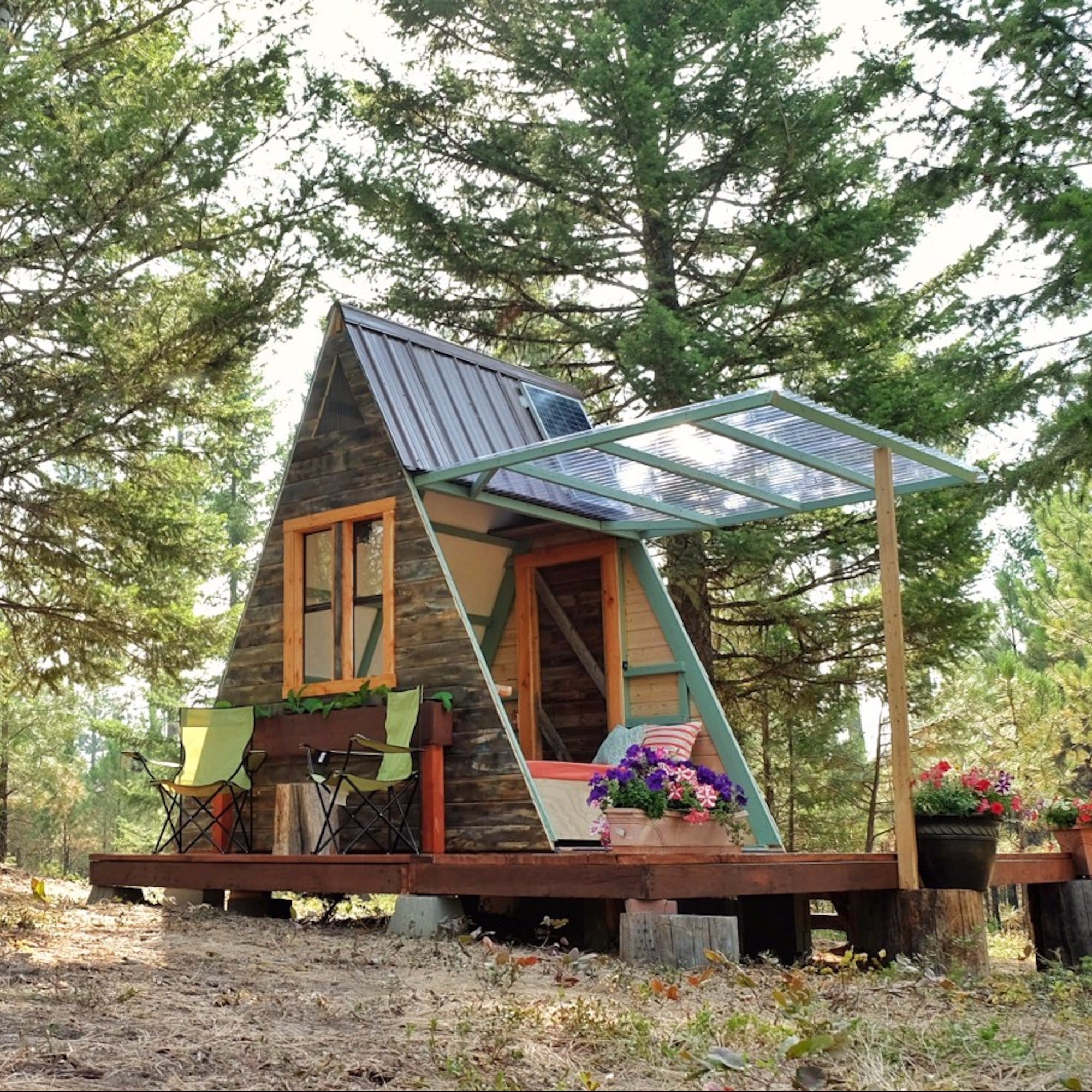 We've viewed cabins as little houses with gorgeous fireplaces and rich-smelling wood. Nonetheless, cabins today are now more rustic-chic. You even have the option of having some custom-built on wheels for a quick getaway.
11. Underground Homes
Believe it or not, there are some very innovative, amazing underground homes out there. They may be underground homes, but they're not necessarily dark inside. If it's well-designed, it may be angled to receive plenty of natural light or have tunnel windows.
12. Shipping Containers
The rigid structures of these make designing and architectural options nearly limitless. Just remember to be aware of the structural safety of your container. Other than that, they are a great option to consider.
13. The A-Frame
A-frame tiny homes are quite popular on the east coast and add the feel of a spacious vaulted ceiling to any small house. 
14. The Yurt
The Yurt's high functionality and economic construction is the reason for its sudden popularity. It gives the ability to create many different sizes and shapes, therefore, providing design-process flexibility while best suiting your needs.
FAQs
Is it cheaper to buy or build a tiny house?
You may be interested in building your own tiny house or just looking to buy one, but which one is cheaper? It's typically cheaper to build a tiny house than to buy one. To buy one, the construction starts at $45,000. To build one, costs may range from $12,000 to $35,000.
Where can you legally live in a tiny home?
Tiny homes are great primary homes for many people, but where is it legal to reside in one? Texas and Maine are far amongst the friendliest states for tiny homes.
Conclusion
There are plenty of tiny homes that are suitable to live in. Whether you're building one or buying it, you can have a perfect little home out on the road for your travels. For more information, visit our website.
Recommended Readings: